WYCK
Welcome to WYCK! This is a weird game!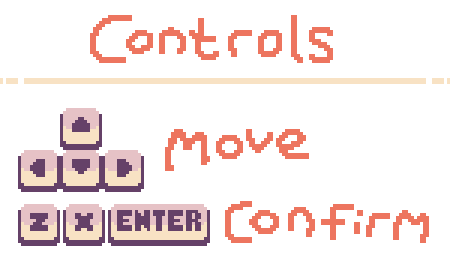 You play as Wyck, a little candle fellah just trying to cross a line in a paddock.
Take refuge behind the grazing bovine to avoid the wind. If the wind hits you at its strongest, you will be extinguished! But don't tarry, you only have 20 seconds to cross that line or it's all over!
WYCK was programmed in C using Raylib by Basil "Paperdomo101" Termini for the 20 Second Game Jam in 2022.
Comments
Log in with itch.io to leave a comment.
I got 14.17 secs how bout you
Like the look and vibe of it, pressing the direction keys to start makes for a nice unified experience without needing an additional "start" button - but please include which keys to use to play the game in the description or intro screen!